Latest news from the group
Cordwainers Prize Awarded for Best MBPhD Thesis
Added 29 March, 2020
Congratulations to Richard Bartlett for being awarded the prestigious Cordwainers Prize for his PhD thesis Tissue engineering and regenerative medicine to repair the spinal cord. The prize is awarded for the best PhD thesis presented by an MBPhD student each year.
Nerve repair project awarded prestigious UCL Rosetrees Stoneygate Prize
Added 2 April, 2019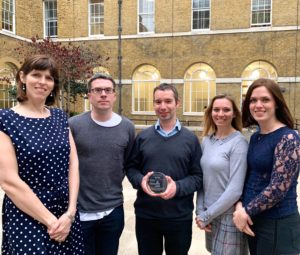 We are delighted to announce our team was awarded the 2018 UCL Rosetrees Stoneygate Prize for research into improving nerve grafting using biomaterials. This cross-faculty research team led by James Phillips includes Rebecca Shipley, (UCL Mechanical Engineering, UCL Institute of Healthcare Engineering), Ashleigh Boyd (UCL Division of Surgery & Interventional Science, UCL Institute of Immunity & Transplantation), Victoria Roberton (UCL School of Pharmacy) and Gareth Williams (UCL School of Pharmacy). The project will run for 3 years from April 2019 and will use a multi-disciplinary approach to develop alternatives to nerve autografts.
Naked Scientists Podcast
Added 4 March, 2019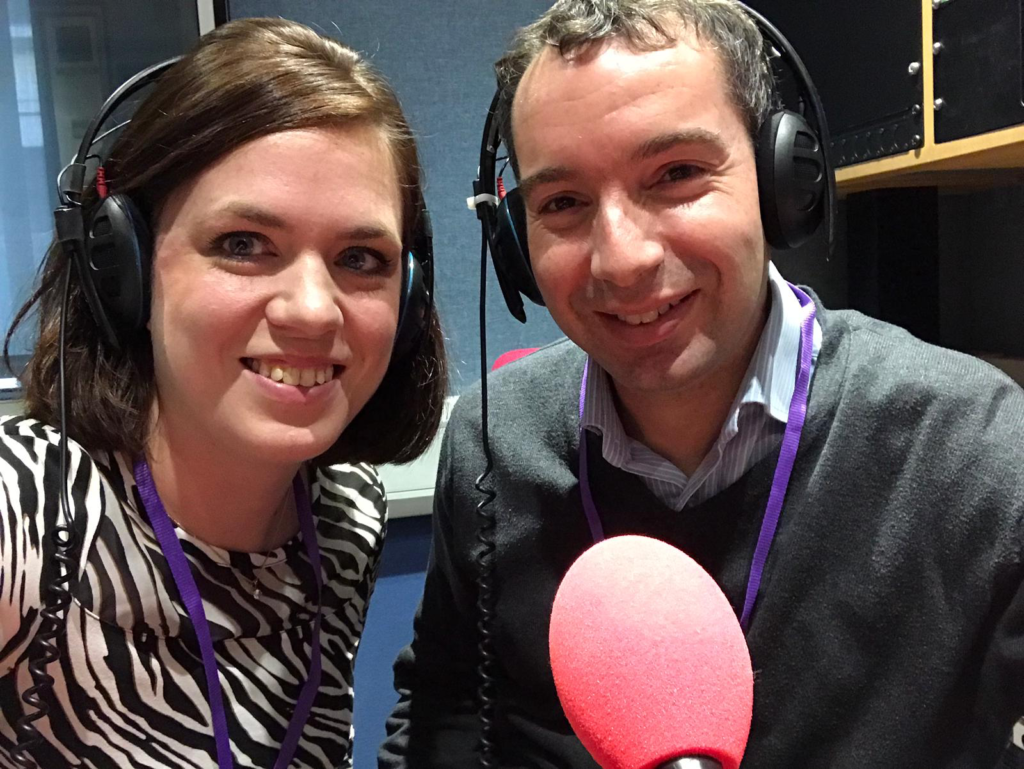 Listen to James and Becky talking about nerve injury and repair in this Naked Scientists Podcast.
New Publication: 'Off the shelf' living replacement nerve tissue
Added 13 February, 2018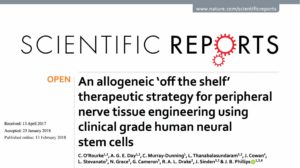 This paper reports a study in which engineered neural tissue (EngNT) was made using ReNeuron's clinical grade stem cells and tested in a nerve injury model using athymic nude rats. This approach offers the possibility of developing an Advanced Therapy Medicinal Product (ATMP) using allogeneic cells which could potentially be suitable for implantation into patients with severe nerve injury. If it can be successfully translated to the clinic then this type of 'off the shelf' engineered tissue approach overcomes the limitations of current clinical nerve autograft treatments and avoids the delay and variability associated with tissue engineering using autologous cells.